Welcome to Restaurant UUBU 6
Restaurant UUBU 6 is located in several existing structures located at 178 – 180 Pius Street in the South Side Slopes neighborhood (17th Ward) of the City of Pittsburgh.
The neighborhood was settled in the 1800's by German Immigrants to America. The area from South 18th Street west to South 12th Street and the area along the hillside to the top of the hill to the Monastery were occupied mainly by Germans until the early to mid 1900's.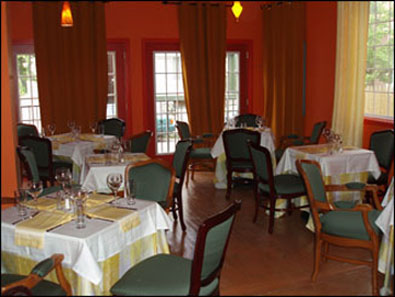 The Germans had settled here along the wooded, steep hillside slopes in an area reminiscent of their native Germany along the Rhine River. The former St. Michael's Roman Catholic Church is located at the western limit of Pius Street at the intersection with Brosville Street.
On January 8, 1881, the Catholic Knights of St. George were founded in Pittsburgh, Pennsylvania. This group was also known as the German Roman Catholic Knights of St. George. The main dining room was a separate building used by the Knights of St. George into the 1920's. The Workingman's Beneficial Union No. 6 lodge (WBU No. 6) was founded on March 11, 1919 and may have evolved from this group. German immigrants used this as a social and a Reading Club for immigrants to Pittsburgh since the beginning of the Twentieth Century. Numerous bars, social clubs and small markets occupied many present day residential structures throughout the neighborhood.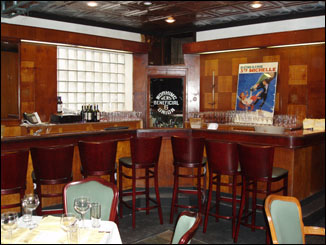 Our building was one of many places providing a social meeting place for the community. Our restaurant provides a similar social and gathering place for the residents of this tight close knit neighborhood hugging the wooded slopes overlooking the original towns of Birmingham and Ormsby, known today as the South Side.
The predecessor to Restaurant UUBU 6 was the Workingmen's Beneficial Union No. 6. (WBU No. 6). We have altered the name to UUBU 6 using double U's in lieu of a W. We pronounce the name ooh boo six \ 'ü \ 'bü \ 'siks \.
We have adapted many existing features of the previous structure into our facility and have supplemented these with modern and reproduction elements that enhance the existing structure and provide for a pleasing dining experience.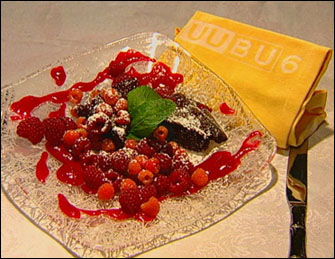 Our entire restaurant is available for your special event any day or night of the week. Please call for details. Stop by our restaurant or call today for a reservation for dinner, drinks in our paneled bar or for that special occasion. Our entire facility is non-smoking and is fully accessible for persons with special needs. Our dress is casual, our service warm and "Our food is your future."
- Michael M. Lench, Proprietor

Latest News
Mothers Day
Sunday, May 8
Sample Dinner Menu
Call For Current Menu
Contact UUBU 6
412 381 7695
Restaurant UUBU6
178 - 180 Pius St
Pittsburgh PA 15203
Please visit the
UUBU 6 Facebook for the latest information regarding our hours.